London Cobble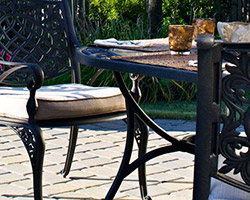 Classic Collection

Both durable and adaptable, London Cobble™ offers a more tailored, architectural look with its gently rounded corners and domed "pillow top" surface. The subtle color combinations and versatile pattern make it ideal for captivating walkways.


Specs
Square

6 x 6 x 2 3/8
Rectangle

6 x 9 x 2 3/8
All measurements are approximate.
Contact your local Belgard dealer for details.
Colors

Charcoal

Great Lakes

Liberty Blend

Sable Blend

Saratoga
Patterns

Running Bond

90° Herringbone

3 Piece Pattern

4 Piece Pattern

2 Piece 90° Herringbone
Areas We Service
... and all other surrounding areas.